Client: Prima Sementi is a company established in 1991, specialising in the import, packaging and distribution of vegetable, flower, herb and fodder seeds, pesticides and other agricultural products.
The company's need: Equipping the warehouse with a pallet racking system so that the existing space is as well organised as possible.
ProfiCircle's solution: Using ProfiCircle, Prima Sementi purchased pallet racking and light picking solutions to optimize horizontal and vertical space.
The result of working with ProfiCircle: The company bought shelves at a 20% discount through our platform compared to other suppliers' offers. In just two months, Prima Sementi equipped its warehouse and was able to maximize significantly the use of its existing logistics space for better utilization and faster access to stored products. The implementation of these types of racking systems has also led to a reduction in costs associated with the entire supply chain.
Why the company chose to work with ProfiCircle: The promptness of receiving the offer, the affordable price of the purchased pallet racks, the speed of the project implementation, and the friendliness and professionalism of ProfiCircle's team of consultants are the main reasons why Prima Sementi decided to use our platform.
"What I appreciated most about working with ProfiCircle was that, thanks to the auction system, we received three customized offers in just a few days, as well as the support of the ProfiCircle team, and especially the value for money of the purchased solutions." – Tiberiu Oltean, General Manager Prima Sementi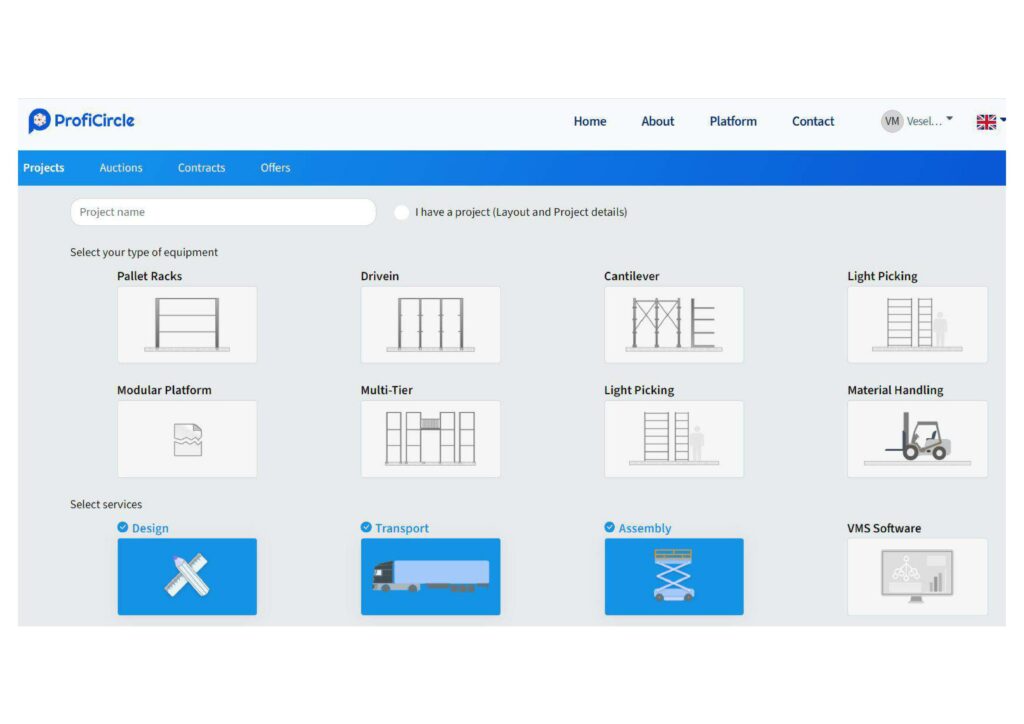 Advantages of working with ProfiCircle: Theeasiness of the whole process, from receiving the offers and selecting the supplier to project implementation, thanks to the digital approach, as well as the access to a wide range of manufacturers and suppliers who are already vetted and trusted.
The differentiating element of the collaboration with ProfiCircle: The consultancy provided throughout the bidding, acquisition and implementation process by ProfiCircle specialists.
What aspects were most appreciated in the collaboration with ProfiCircle: The speed used by the ProfiCircle platform to send the offers for choosing the supplier (just a few days) to the company, so they could quickly make the best decision, and within two months, the project of equipping the warehouse was successfully completed.
Most useful features of the platform: Simple and intuitive filling in of the online form with the project's technical requirements, as well as the auction system and receiving the offers in a comparative table.
"The transparency of the prices and offers was very helpful in choosing the most suitable solution for us. With the help of ProfiCircle, we opted for pallet racks from an Italian supplier, which we were very satisfied with in the implementation of this project." – Tiberiu Oltean, General Manager Prima Sementi