Client: Volvo Trucks is a world-leading truck manufacturer, committed to drive progress and shape the future landscape of sustainable transports. We provide total transport solutions in the medium to heavy-duty segment and offer support to customers in more than 130 countries. Our foundation is our core values – quality, safety, and environmental care.
The company's need: To extend the truck parts warehouse of the service in Oradea owned by Volvo Trucks Romania with an additional level.
ProfiCircle's solution: Using ProfiCircle, Volvo Trucks Romania purchased mezzanine racking and light storage picking, some of the most efficient ways to increase the capacity of any storage space.
The result of working with ProfiCircle: Double the storage space of the truck service in Oradea in a simple and fast way, at a price 15% lower than other suppliers' offers; the project was implemented in 2 months.
Why the company chose to work with ProfiCircle: The professionalism of the ProfiCircle team and the openness to identify the best solutions for the company's project.
"Given the complexity of the project to maximize storage space, the advice provided by the ProfiCircle team from the beginning was a great help to us." – Florin Serghei, Property Project Manager Volvo Trucks Romania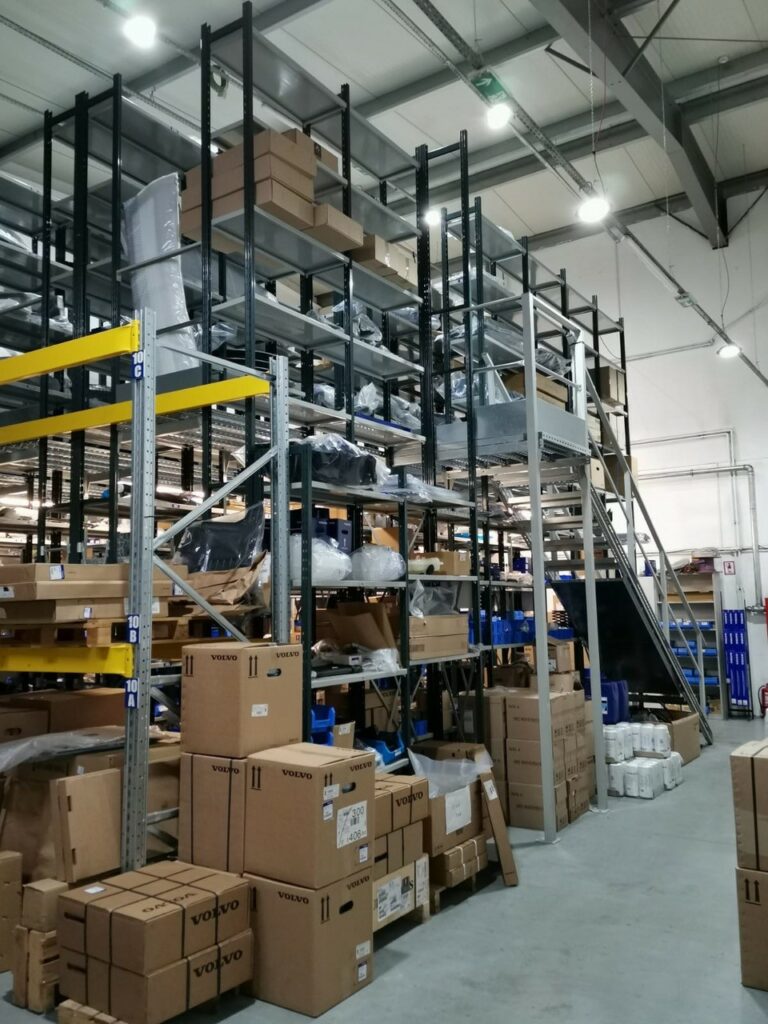 Advantages of working with ProfiCircle: The ease of using the platform and the whole interaction during the process, from filling in the technical requirements form, to the tender and receipt of the comparative table, selection of suppliers, time saved, and speed of project implementation.
The differentiating element of the collaboration with ProfiCircle: Modern, digitized approach of the whole expanding storage space process.
"By using this platform, I saved time because I didn't have to look for other suppliers and the company's business was not interrupted. ProfiCircle is the place where I found all the services I needed for this project." – Florin Serghei, Property Project Manager Volvo Trucks Romania
What aspects were most appreciated in the collaboration with ProfiCircle: Access to a large number of reliable suppliers and manufacturers who can offer quality products and services, consultancy from the ProfiCircle team and price transparency.
Most useful features of the platform: The auction module, thanks to which Volvo Trucks Romania had access to the three best bids from which it was able to choose the most suitable for the project requirements, as well as the fact that everything is done online.